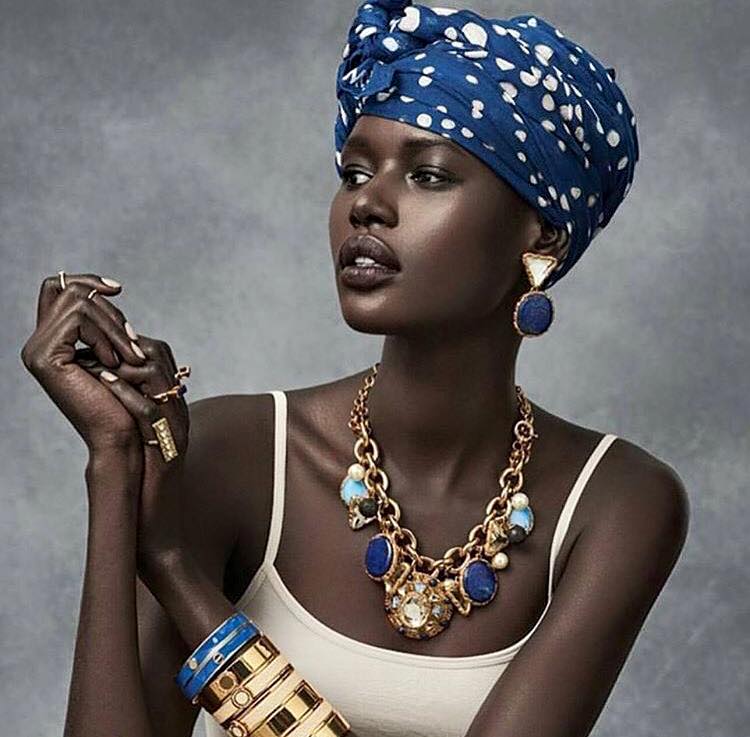 READ The Virgin [Episode Nine]
"Look I don't want you to feel bad.." he said as they lay on the bed butt naked.
As she released him from the hug, they both held hands as Marie T was telling him it was okay and he shouldn't feel bad again. After a while there was this awkward silence and just like they say one thing led to another, tongue started touching each other, their hands became busy as they were both trying to take off their cloth. "Abayomi I think we should stop this, this doesn't seem right" Marie T said as she tried pulling herself away from him. Abayomi moved closer saying I have been doing right and see where it has led me, right now I just want to be wrong". And before she could say another word in her defence he placed another passionate and deep kiss on her and just like that she also forgot about what was wrong or right and she just went with the flow of the moment.
His hands were busy on her as they were locked in a lips battle, her hands were also busy as she was curling them around him. After some kissing and smooching they took another step further as they helped each other removed their clothes, first he took of her blouse, unhooked her bra then used his mouth to receive one of her full b**bs and began sucking it passionately, she was biting her lips. She went crazy with her mourning when he took his mouth below her skirt using his tongue to play with her belly button before he took off the skirt remaining only her pant. That didn't also stay more than twenty seconds after the skirt came off, now she was naked but he still had his trouser on and as he put two of his fingers inside her, she mourned his name and bite her lips again. After fingering her to the point that she became wet like a baby that urinated on her body he placed her on the bed properly because all these while they were at one side of the bed and she said "allow me make you feel much more better" and after this she turned him around making him lay on his back with his face up as she gently and slowing played with his p*n*s with her mouth.
Like a roaring lion, he mourned as Marie T was sucking his p**is to a point that it was looking like an iron rod and gently sitting on top of him she rode him like a horse and they both had great sex.. After catching her breathe he said "God that was great" expecting Marie T to say something but she didn't. They were still naked when he said "Look I don't want you to feel bad, I don't want you to feel like you did something wrong"..
"Abayomi tell me what is right about what we just did, no denying that I enjoyed it but it is wrong, I mean Kessie is my friend and my roommate I shouldn't have done this to her" she replied him.
Abayomi: Yes Kessie is your friend and your roommate but she nothing to me, I became single immediately I saw her having sex with your cousin.
Marie T: Don't say that, I know you still love her, you are just saying this because you are angry
Abayomi: Angry? Trust me I am far from being angry, I feel betrayed. Kessie never loved me, she only played me a fool, making me believe she didn't want to have sex because she was a virgin meanwhile she is a lesbian. I mean I gave up almost everything for her, I sacrificed so much for her and I was even about to commit my future to her.
Marie T: You mean you have proposed to her?
Abayomi: I was going to, that was why I actually came to see her in the first place, I wanted to surprise her to the core. God I was such a fool, I could I have been so blind?
Marie T: Hey, you are not a fool, you were in love..
"Love my ass, in love with someone that only pretends to love me, in love with a lesbian" he said as he cut her short. He stood up from the bed putting on his boxer only, went over to the window side and as he looked out the window he said "why did you do this to me Kessie, why why why?" Marie T got up from the bed too though she didn't put on anything instead she used the bed spread to cover herself as she moved closer to him, on getting to where he was standing she said "if this makes you feel any better I didn't know Sarah was a lesbian if I had known.." once again he cut her short as he said "if you had known what would that change, it wasn't as if Sarah forced her or drugged her, she knew exactly what she was doing and she let it happen simply because she didn't love me".
Taking his eyes off the window, he set a gaze on Marie T before he said "I am glad you are here with me, you are really a good girl". She giggled before she said "a good girl that just had sex with her roommate's boyfriend, good girl indeed".
Abayomi: How many times would I tell you that Kessie isn't my girlfriend anymore we broke up before I had sex with you, I am glad we had sex because it made me feel good and I am sure you enjoyed it too?
Marie T: Yes, the sex was great and I did enjoy it but you are Kessie uhm ex and it still doesn't feel right
He held her hands and slowly walked her to the bed before he said look either right or wrong we had sex and we both enjoyed it, so instead of dwelling on the past, let talk about the future, where do we go from here?
NaijaVibe HoT DOWNLOAD
👇