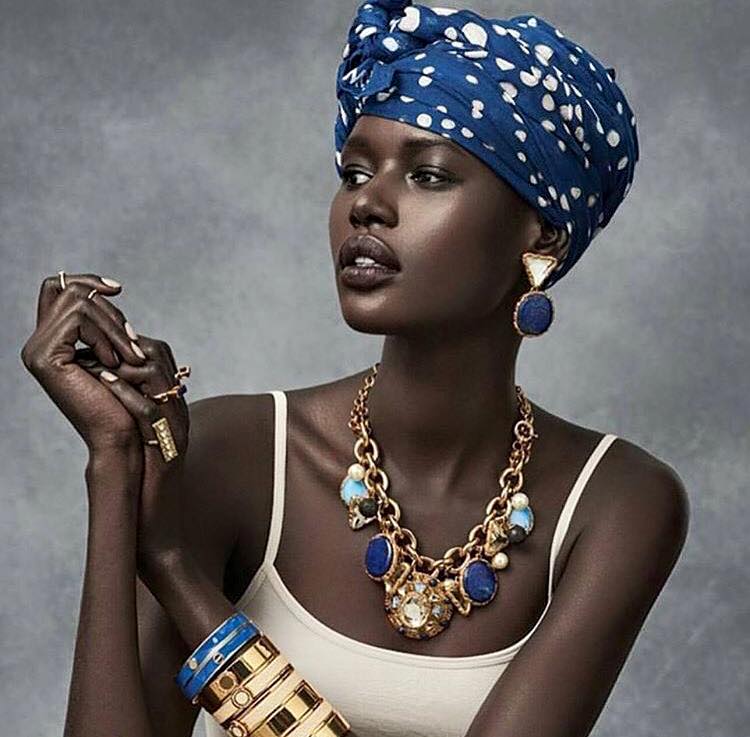 They had tried it over the phone and it felt so good but what she didn't realise was the fact that doing it live was going to be more fun, "Chai so this is how sweet sex is" she said when she finally had sex.
Marie T got suspicious that Kessie had started having sex but she didn't know who she was having it with and her assumption was that it could only be Ab that was the only boyfriend she knew her with. Though she also knew that she couldn't be too sure because she had started rolling more with Sarah who doesn't care about relationships, as much as the fun is good enough she can have sex with anybody.
There was this particular day Sarah went clubbing and when she got back she narrated her adventure to Marie T and Kessie and it was that day Marie T had started to suspect Kessie before she finally saw something that totally got her confuse. "una no go believe wetin happen today sha, asin this guy just dull me" Sarah said after she had brought out the bottle of Vodka and fruit juice she bought on her way back. "after we dance finish for club ooo, say make we go house go f**k now onto say the guy don dey scope me since for club with him sweet mouth calling me baby like say na him born me. I decide to follow am now, wetin we reach house for, I for they think maybe the guy been dey do gentleman, as him first offer me food and change of cloth". Well food na gentleman behaviour, change of cloth na bad boy behaviour" Marie T said before Sarah continued her story while Kessie just sat down listening as she was sipping the mix drink in front of her.
"Una know say when he come to d**k matter me no dey dull.." "I trust you for that one" Kessie cut in as Sarah continued. After food and change of cloth na him I say, 'can we go to the bedroom'? na im this guy begin form grammar. He said, 'let us sit down here and talk or are you feeling sleepy already'? If I had known I would have just said yes ooo instead I talk no thinking say na there we go f**k now na so him come start this Romeo and Juliet talk ehn, him say baby I truly like you and I would love to have something special with you, I want you to be my girlfriend and I would also prove to you that I am not like other guys. Babes na so I burst into laugh ooooo, before I ask am say shey na date him want abi na f**k him want and he said I want to date you, no e no sweet like that make I show una how him talk am. She got up from the bed told Marie T to move towards the edge as she played the guy and Marie T played her. "See the truth is I believe in sex after marriage that why I have never had sex in my life, so yes I want to date you and hopefully make you my wife one day". They all burst into laughter as she made the demonstration. "So wait the guy na virgin?" Kessie asked. "Asin even me shock" Sarah replied.
Nawa see suffer, wetin people still they enjoy for virgin, even if I be virgin I come see better babe like you, make I hear say I no f**k you die" Kessie said and it was when Marie T asked her a question that she realised that she might have over spoken but once again she was able to manoeuvre her way at least for that moment. Wait ooo Kessie what do you mean by even if you be virgin abi you and Ab don finally get sex and you know tell us? Marie T said as she looked at Sarah for some kind of support but that she didn't get. "Me sex no oooooo" Kessie said quickly before she added "I meant what are guys enjoying being virgins and I was saying no guy would want to turn down a girl as beautiful as Sarah be it virgin or not". "Abi oooo, anyway na him lose be that" Sarah said before Marie T could say anything and just like that Kessie changed the topic when she said So Sarah how far that party way we dey go next week shey you don get our ticket?
Most night ever since they resumed she had always noticed that whenever she sleeps she hears some sounds, sounds that should and can only be heard when someone is making love but the fact that only she and Kessie are sleeping together she would just ignore the sound thinking probably it was her mind that was playing tricks on her. In the room they have two beds, a big one and one small one, most night ever since she had been hearing those sounds she notice that Kessie had always been sleeping on the small bed and basically the only time she sleeps there before they went on vacation was when she was doing midnight call with Ab, so this very night Marie T decided not to sleep or let me say fake her sleep so that could be sure of what she was hearing. She was shocked to the core when she saw as Kessie was practically doing everything the caller on the phone was saying. She couldn't hear the voice of the caller because Kessie was using an earpiece but with her talking off her cloth and fingering herself she knew defiantly that Kessie was having phone sex which literally means that she was no more a virgin. "Don't worry I would snap that tomorrow morning when I am alone, the flash of my phone fit wake madam (referring to Marie T)". This was the last statement that Marie T heard from Kessie before she finally decided to sleep with the hope that tomorrow she was going to sneak through Kessie phone to see who she was talking to and most importantly who she wanted so send nudes pictures to.
The next morning she woke up early but pretended like she was still sleeping when she noticed that Kessie had gone to the bathroom. Kessie went to the bathroom and snapped pictures of her naked self just as she promised her caller. She was sending the pictures when her phone went off, so she came out of the bathroom, took some change on the table where she left her phone as she went to buy fuel. "babe babe" she called at Marie T as she tried waking her up but when she saw that Marie T was battling with waking up she just took the keg from the bathroom and headed for the station. Immediately Marie T noticed she had gone, she got up to look for Kessie phone which she saw on the table but it was dead. Luckily for her, they were both using the same phone so all she did was to swap the battery and when Kessie phone came on, Marie T was cold and traumatized with what she saw.
NaijaVibe HoT DOWNLOAD
👇