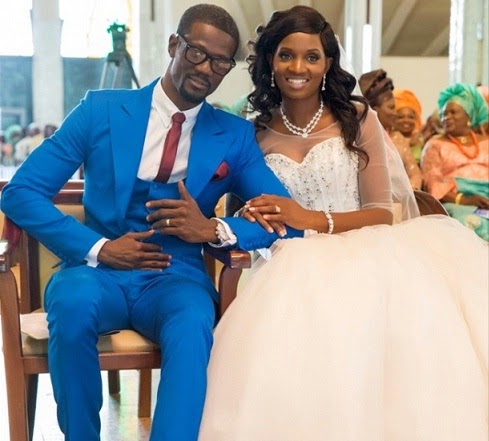 After Ese Walter's infamous confession about her affair with pastor Bimbo Fatoyimbo in 2013, no one knew it would be easy for her to find love, but surprisingly, less than a year later, she was married to popular radio personality with Cool FM, Abuja, Benny Ark..
He opened up to the Sun on why he married her and how people reacted
Amazingly, the people around us were supportive and understanding. It was some outsiders who were not privy to a whole lot of stuff that were making some kind of remarks. But the truth is, we were just friends when she told me about what happened. I was pained and hurt because here was a man who I held in high esteem. I only told her to do what she had to do because she felt like she was enslaved by something she didn't have control over. And when she tried to reach out for disclosure that would have led to her healing, she was treated badly by some people who sent the message that some person is untouchable. I can …..
tell you that she reached out not once or twice. In the end, she did what she did for her peace of mind and to encourage others who are in a similar situation. She opened up not because she is the boldest person; she knew that she was taking a big risk. But she opened up because she is someone who has a conscience and will not stand for something wrong. Her making that bold move endeared her to me. When she came out with the truth, I believed her, having heard the same story two or three times from other women. When she spoke out, she was attacked. But I believe that with her simple act of speaking the truth, she not only liberated herself but also other women in a similar situation.
NaijaVibe HoT DOWNLOAD
👇