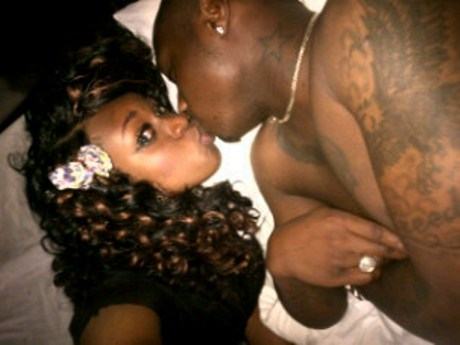 I have been thinking of the right definition of groupies that won't sound derogatory and like a regular Nigerian song nothing has come to my head. I decided to wiki (check www.wikipedia.com) it and they didn't have anything nice to say either. It sounded like two English Major Girls from Princeton gossiping about their mutual friend. Here goes – A groupie is a person who seeks emotional and sexual intimacy with a musician or other celebrity or public figure a particular kind of female fan assumed to be more interested in sex with rock stars than in their music.
Wait a minute why do they keep referring to only ladies as groupies? Men can also be groupies. Please.please the term groupie is unisex here o. Men and women in times past have demonstrated an excessive adoration of stars in the media (especially in music) that has led them to do crazy things. The only difference is that each gender has its own methods. Although honestly, women form a large population of the fast rising career. Yes! You heard me right, career. People boast about stars they are groupies of like it is a qualification on a CV.
Now we move to the world of groupies trust me D'Banj doesn't need this information but for normal people like us the x-ray is needed. Groupies are the same boys and girls you see at different parties, hobnobbing with ONLY the super stars. The girls are usually dressed to kill. no undressed to kill (they are practicing nudists). The guys dress to be noticed too, even if it means looking like a peacock or just completely stupid. They know these stars on a first name basis and most times but it is not vice versa. A couple of them don't have a day job and if you ask them what they do for a living they give vague descriptions like "I am into anything entertainment". Anything is nothing people. Groupies of the opposite sex are very common and they love to form familiarity.
Groupie: (fake American accent) Hi
Star: Hi
Groupie: Remember me?
Star: Sorry I can't?
Groupie: At the club, Akin's party, Wizkid's Album lunch, at the awards after party!
Star: Nope I saw loads of people (in order not to disappoint the groupie) maybe you look kinda familiar.
Groupie: Yeah I do you didn't even call me.
Star: Sorry Nicky
Groupie: Actually my name is Vanessa but I like Nicky like Nicky Minaj.
Omg! You gotta hand it to them groupies, dem chop liver and dem no get shame. I think what really makes a groupie stand out from just fans is that they are very benevolent. They freely give their cookie to any star. He/she doesn't necessarily have to an album out, a record label deal, a five year plan or speak good English. As long as he/she has a hot single out and a video to match on Sound City, it is let's go there.
Normal fans will just love to scream when the musician is performing on stage but groupies prefer to scream when he/she is performing. Shakespeare says life is a stage that includes the bedroom. You do the Math. The sugar in the cookie is not in the performance, it is in the opportunity to boast to their friends that they have had something intimate with a star. They will be like "you have seen him perform on stage; I have had him perform on me". The sexual favour might be retaliated (notice my choice of words) with money, pictures, fun, free booze, free ride home, prestige and possibly an angry "get out" when all is done.
Don't be fooled by the "I love you all" clichés they say during their performances or interviews. They are stoned half the time and the other half they are just being courteous. Most times it is for the lack of anything to say. The creative works of stars are not always their original thoughts it is either someone wrote it for them or it is just weed talking ask Terry G.
Most Groupies go through extra measures to get a star's contact; they call them a zillion times a day and even stalk them around town. All this is with the hope of marrying the so called super star, having their children and chopping their money not necessarily in that order. Personally, I don't even think P Square meant the song 'chop my money'.
Super stars are not super humans; they have their own personal struggles too. They want to be loved and accepted because their next pay check depends on it. They are constantly being watched by the public, betrayed by friends and heavily criticised by the media. They can't tell groupies from their true friends. Also their life time span, especially in this country is the life span of a pack of condoms in a whorehouse.. it is short. Therefore they have to figure out ways to continually be in the public eye and make money. It is all hard work. The grass is always greener on the other side I tell you and this time I am not talking about weed.
The big stars are not overnight successes, they are people who fought or stole their way to the top. Their stories should inspire you to be great.. I am talking about those who fought their way to the top. I am not saying that you shouldn't appreciate your entertainment idols when you see them; all I am saying is let it end there. Don't go all Lady Gaga (crazy) on them.
Peace!
P.S "I think Lynxx is hawt and it ends there."
Follow NaijaVibe


HoT DOWNLOAD
👇