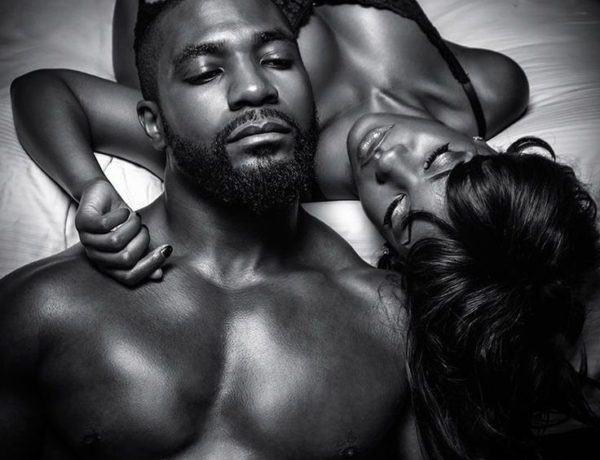 Madam went for a special 3-day prayer meeting, and I have been in this house with Amara and Oga.
Surprisingly, Oga has been coming back early every day.
E be like Film.
When Madam is around, Oga does not come home till 10pm.
Sometimes I wonder why Madam is still with Oga. Maybe it's because of the money Oga gives Madam.
They no dey behave like husband and wife, at all at all.
This evening, I went out to wash Oga's car.
As car wax finish, I say make I go inside house go ask Oga for another one.
As I open back door, I come dey hear some kain sound wey be like where man and woman dey do dat tin. I begin check am for my mind, but e no possible because na only Amara and Oga dey for inside house. I no think say Amara and Oga fit do anything.
I begin climb step jeje, but the sound come dey increase.
Abasi!
If it be say dem dey do o!
As I reach Oga room, I chook eye for the keyhole, come see as Oga take pr*ck dey confuse Amara. Amara just dey shake like leaf wey rain dey beat.
Choi! My pr*ck don already stand like Nigerian flag, just dey salute anyhow for inside boxers. See Amara wey I dey time, Oga don first me enter the place.
The thing pain me o, I come talk say make I scatter their enjoyment. I carry hand knock for Oga door.
Gbam! Gbam! Gbam!
Oga just comot prick sharp sharp, begin find cloth. Amara take wrapper cover herself, run enter bathroom. From door, I come use my better voice take tell Oga:
'Oga, I need car wax. The other one has finished'
Today na today. I no go comot here until Oga come out.
No be me again?
Akpan like me!
NaijaVibe HoT DOWNLOAD
👇