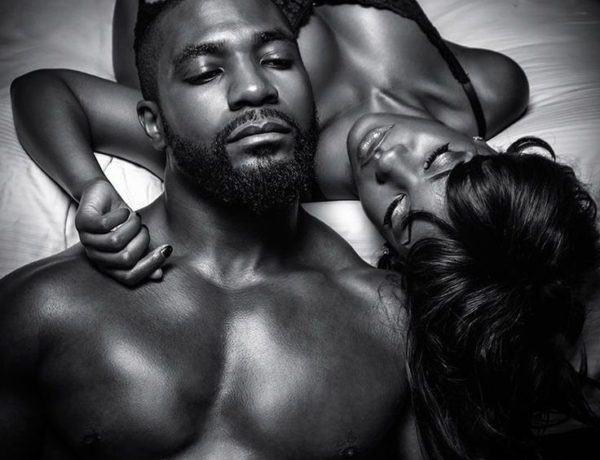 Good Morning, People of The World..

Here is the beginning of the new series. It is absolutely fictional and written in an innocent prose. Enjoy!
The loud blaring of a car horn brought me back to earth.
Piiim! Piiiiiiiiiiim!
Hay God!
That's my Oga's car horn, and I'm here on his King-size bed, pounding Madam like fufu.
Abasi!
I jumped up hurriedly, leaving Madam unsatisfied, yet I knew I had to rush out quick, or Oga would send me back to Ikot-Abang in Uyo, where he had picked me from.
Madam's toto was just gaping at me, glistening with so much love juice, and her nipples were pointing at me wickedly, begging me to plough the toto further. Her eyes were heavy with lust, but i just had to go.
I was trying to fold my hardened phallus back into my boxers while at the same time, climbing down the stairs, running out of the house and heading out to open the gate for Oga.
I couldn't help wondering why Oga came back early today. It was not normal.
Oga drove in and I locked the gate, headed into the house and went straight to my room behind the kitchen area.
I already knew my job.
Since I came here, I would wash the car at night just before going to bed. I would also do the laundry and dishes, keep the compound clean and trim the lawn.
Madam complained that Oga does not touch her. I don't know why. I have been touching her since I came here.
Whenever Madam travels, Oga brings one small girl to the house, but I don't know what he does with her.
I hear the girl shouting sometimes but it doesn't concern me. The last time he brought her, she was shouting something like 'Chi m o! Laba m o! Lasibe m ike!' But I don't know what that means.
He also increased my salary and told me never to tell Madam about it. Of course, I agreed.
Madam gives me extra meat in the soup these days.
All is well… at least until Madam brought our new cook to the house.
Let's call her Amara.
My name is Akpan and this is my diary.
Kelechi Nduka.
Twitter: @Deejaykayce
Instagram: @Deejaykayce
ndukadominic@yahoo.com
NaijaVibe HoT DOWNLOAD
👇