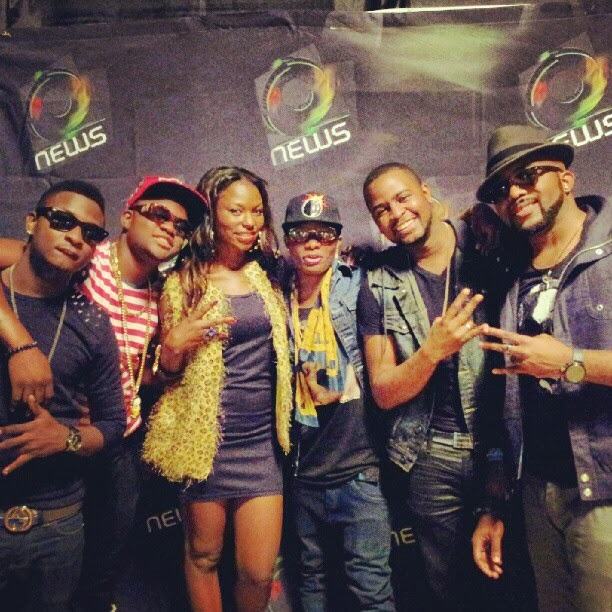 He told Pulseng:
"My disclaimer is that people tend to make things a lot more negative than they are.
I have to say that we are very proud to have discovered Skales and his talent, and to have given him a foundation to begin to express himself as an artiste, and also the platform to release that music to the world.
Recording deals are based on the number of albums or the number of years. The years have passed, and we haven't gotten to the point where we could release his first album, but we built a bit of a buzz, but we just haven't gotten to the album."
He continued.
"And then I looked at it. Some of the greatest artistes you know, had to go through 2 or 3 different labels to really figure out what it is that they wanted to do. 50 Cent was famously on Columbia, then he eventually moved from there and went down to Dr Dre, and then to Interscope. And Alicia Keys was on 3, 4 different labels, Lady Gaga same thing.
So sometimes an artiste, just for their own creative purposes, needs a new environment. And I think with Skales, when we found him, we said it's like finding a young M.I. He's a rapper, we are going to make this great rapping artiste, and he creatively decided to start changing that direction. And that's fine, because we can never force an artiste to do something. We just try to make the best with what the artiste brings.
But there were those kind of creative differences and I just felt like, 'You know what, this guy needs a new environment, he needs a new story. We got to the point where we said, if we had just kept him there, he'll just be like Jay Z and the Rockefellers. There was nothing new to the story, so they kinda just remained there, and we never saw Skales like that."
Skales had gone on to release a new song, 'Shake Body', which received massive acceptance from the Nigerian public, with a video to go with it. With an eye on business, Skales opened up his personal recording label, OHK Music which has producer Drey Sticks. Banky believes these good moves wouldn't have occurred if Skales wasn't given the nudge, and released.
"We felt like, if Skales was going to be successful, it had to be a different story, there had to be something new, a new background, just a different story that will give him the freedom to do what he wants to do." Banky W added.
"To be honest, I was proven right." Banky replied when asked if he did good.
"The minute we decided to amicably part ways, he comes out with the biggest songs of his career, the 'Shake Body' song. Would he have come up with that if he was still under EME? I don't know.
But what I do know is, he is doing really fantastically well now, and that goes to show you that sometimes, it's that change of environment. You need a kick in the butt, a different story."
Currently, Skales is signed to Baseline Music too, on a N200 million recording deal, which will see him record and release an undisclosed amount of songs. Banky W feels proud that good things are occurring in his life, and will always be proud of Skales.
"I'm proud of him. I'm really happy for him, and I hope he has a million more big singles, and goes on to have a fantastic career. And if it does, it justifies why we signed him up in the first place, because we thought he could be a successful artiste. Big ups to Skales."
NaijaVibe HoT DOWNLOAD
👇