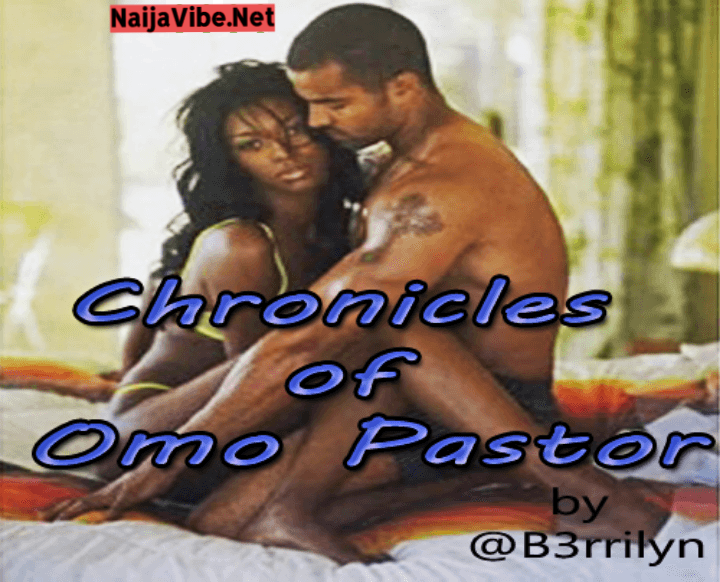 Still basking in the euphoria of the events of the previous night, I couldn't help but break into a smile.
'why are you smiling? ' George asked as he reached for a toothpaste
'Nothing, it's a private joke' I said grinning
His hands held my waist as he turned me to him, I covered his lips with my right hand.
'Go and brush your teeth, no kiss for you'
Raising his hands in defeat, I also dropped my hand. 'So what will you have for breakfast?'
'You know what I want for breakfast but anything you cook is fine by me' He said with a mischievous grin.
'You are just something else' I said laughing.
Letting go of me, 'I will be out for a few minutes, I need to run some errands, do you need anything?
'Nothing for now, don't be long'
'Yes boss!' he said giving a playful salute.
I was still smiling, trying to forget I would get back to the real world soon and face real problems like Roland.
It seemed almost ten minutes later I heard the kitchen door open, turning towards that direction
"Didn't know you would be back so.." I stopped mid-sentence as I locked eyes with the angry glare before me.
"Where is George?" She asked with a cold voice. Scanning my attire with rage in her eyes, she was visibly trying to contain an outburst.`
"He is not at home." I said eyeing the polythene bag she held.
"Where did he go?"
"I don't know" my irritation was already getting to my voice. What was she doing here, and how did she get into the house. As if reading my mind she dangled her key holder a bit.
"How did you get in here, the door is locked"
"I have a key, what other way would I have entered" She said with a sneer
It was at the tip of my tongue to ask her why she had a key to his house, but I remembered he isn't my boyfriend, good sex doesn't make him your boyfriend Amaka, I silently chastised myself.
Turning away from her, I went on with the dishes I was washing. There was an uneasy silence and I knew she was up to something behind me, turning I saw she was removing the contents of the polythene bag, she had bought food stuff.
"You must be kidding me" I said to myself silently. Cleaning my hand I walked out of the kitchen.
* * *
"Did you miss me?, sorry I took longer than expected" George said as he walked across the sitting room to where I was seated.
"Why does she have a key to your house?"
"Who"
"Like you don't know who, who did you give the keys to your house?"
"No one" He said frowning, as he realised I was serious.
"Aisha is in your kitchen" I said pushing his hand away from my lap.
Straightening up, "Which Aisha?" he asked
Hissing I stood up, "Calm down, Amaka hold on a bit"
"You are back George" Aisha said as she stepped into the sitting room all smiles.
Looking at George to read his expression, he had a straight look and I couldn't tell if he was surprised or not.
"Yes, I am" He said.
There was silence in the room for a split second, I decided it was time for me to go home, honeymoon is over. I was boiling with rage as I walked back to his room, I shoved my things into my bag angrily.
"Amaka what are you doing?" George asked as he walked into the room
"Going home, what does it look like?"
"Why?"
"You have a visitor, your girlfriend is here"
"She is not my girlfriend" He said sitting on the edge of the bed
"How does she have the key to your house if she is not?"
"I will ask her that later, just stay"
"No, I won't stay. I don't have the keys to Roland's house"
"Why is Roland coming into this conversation? Don't compare your relationship with mine"
"So you admit she is your girlfriend"
"Amaka what point are you trying to make here"
"My point is why does she have the key and I don't"
He looked at me in disbelief, "Because you are not my girlfriend and you never asked for a key"
"I don't even want the key sef, and yes I am not your babe so I will leave for you guys to have fun"
"Amaka, listen to yourself. Aisha could have gotten my key from my friend. She is our childhood friend."
"Ok" I said picking my bag.
"So, you are serious about this"
"Yes I am"
"Let me drop you off at least"
I was even more infuriated he wasn't begging me to stay, why should I be the one to go when Aisha is still here I thought to myself.
"Don't drop me off, I will find my way"
"Wow! Amaka don't be like this. I know you are upset"
"Are you seeing me off or not?"
"What should I do to make you stay?"
I gave him a mean stare as I nearly said "Send the pest away" but I said "Nothing, I need to go home"
"Okay"
"And please don't call me"
"Fine!" He said walking out. "You know your way out of here" Slamming the door.
My eyes become watery in an instant, I wanted to call him back, but I had too much pride for that.
* * *
Jessica stared at me in disbelief, "So what you are trying to tell me is you have been cheating on Roland with George"
"I asked for your advice not judgement" I said
What is the problem again?"
"This is why I should have talked to Uju instead"
"I am sure you don't want to know what Uju will say to you, she has a major crush on that guy"
"I have heard, should I call him?"
"Why?"
"Because I was stupid and acted childish, I am not his girlfriend so I shouldn't have reacted in that way"
"So you guys are fuck buddies?"
I gave her a mean stare "Jessica, you are the worst person in relationship matters''
"My ex-boyfriend almost gave me STD so why would I be interested in these stuff again"
"So should I call or not"
"I don't know, you shouldn't be cheating in the first place"
"You guys advised me to, now you are playing the innocent girl"
"Uju advised you to, I didn't know you could ever do it. Amaka you hated sex so how did this happen?"
"It just did"
"Does he love you?"
"How would I know?"
"You should know'
"I don't know"
'Ok, call if you want to, but start thinking of how to end your relationship with Roland, but be sure George is worth it before then"
I wanted to reply her but my phone started ringing
"Maybe he is the one calling" Jessica said
I ignored her "Hello"
There was silence on the other end
"Hello, can you hear me?"
"Is he the one?" Jessica asked in a low voice
I shrugged "Hello" I said again
"Is this Amaka?" A female voice from the other end said
"Yes, it is"
"I would like to see you, its urgent"
"Who am I speaking with?" I asked curiously
"I will tell you when we see, it is about the dreams you have"
My hearts starts beating faster. "Who are you and how do you know all these"
"I can't explain here, I will call you back soon" She said ending the call.
NaijaVibe HoT DOWNLOAD
👇