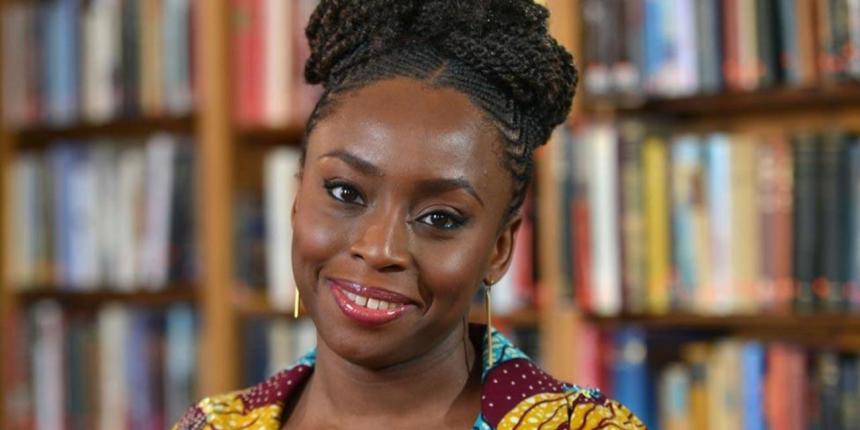 Controversial feminist, Chimamanda Ngozi Adichie, has in a recent interview spoken on social media, Donald Trump and feminism.
She said that the key thing we needed in our generation is critical thinking.
Her words, "One of the things I find most concerning is that I think critical thinking is imperial.
I think that we have to be very careful that we don't lose sight of how important it is to think critically.
I sometimes worry that technology means that we lose sight of empathy. And this evening I talked about how social media can sometimes make us forget that there's an actual human being on the other end…
I think that the ability to think critically and the ability to feel empathy those are very important."
On social media and how the youths are using it presently, she said she wasn't a fanatic of the platform but believes it could be used the in right manner.
Her words, "I think like most things in the world, it's not so much that it's inherently bad, it's how we use it."
When quizzed about if she thought "Trump's America empowers public display of racism", Her response was: "Absolutely. We have to remember that it's in this period, in this presidency, that we have had people who parade publicly and they are very open about being white supremacists and it is important to remember that people have died, that a young woman was mowed to death by somebody who is a white supremacist."
Speaking more about Trump, she said: "I think that the American president is very similar to an African Big Man in so many ways, sort of intentionally and stubbornly ignorant, very disrespectful of everbody else… that short of thing."
On topics relating to the involvement of females in politics, she said, "I'm very excited about the number of women who are becoming politically active.
I find it very exciting because I think it's long overdue quite frankly, but also because it's wonderful to know that women can now run as individuals rather than running as 'The Woman Candidate.'
In the end, my idea of feminism is one in which people can be individuals.
So, I find it very exciting and I'm kind of looking forward to what will happen."
Follow NaijaVibe


HoT DOWNLOAD
👇