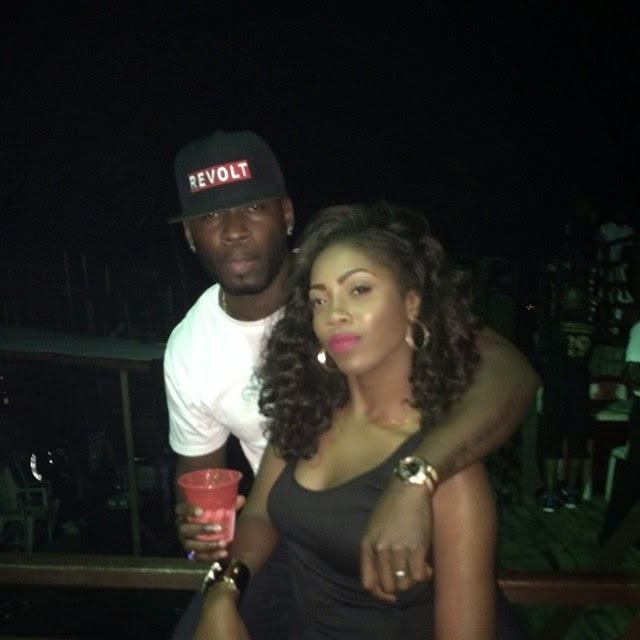 Teebillz has voiced out about how he feels about his ex wife, Tiwa Savage, who is set to drop a new album titled 49-99.
The album will be dropped globally and it will be Tiwa's first project since she signed an international deal with Universal Music Group.
The deal was announced this year shortly after she left Mavin Records.
On his ex bae, Teebillz wrote, "There's no fulfillment greater than to watch your dream and vision come to live!!! Proud of you Mama J….. I've not heard it. I'm not expecting nothing but #4999 I knew what you were made off when they dint believe in you #RespectGreatness".
Wow.
Tiwatope Savage (born 5 February 1980), professionally known as Tiwa Savage, is a Nigerian singer, songwriter, and actress. She currently has a songwriting deal with Sony/ATV Music Publishing. Savage signed a recording contract with Mavin Records in 2012. She also signed a management and publishing deal with Roc Nation in June 2016. She co-wrote the track "Collard Greens & Cornbread" off Fantasia Barrino's Grammy-nominated album, Back to Me. Savage was featured on Solar Plexus, a compilation album released by Mavin Records. Her debut studio album Once Upon a Time was released on 3 July 2013. It was supported by seven singles: "Kele Kele Love", "Love Me (3x)", "Without My Heart", "Ife Wa Gbona", "Folarin", "Olorun Mi" and "Eminado". Savage's second studio album R.E.D was released on 19 December 2015. It was supported by two singles: "My Darlin" and "Standing Ovation". In September 2017, Savage released her debut extended play Sugarcane. It was also supported by two singles: "All Over" and "Ma Lo". Savage sings in English and Yoruba. Her contribution to the Nigerian Music Industry has earned her several achievements, including the MTV Europe Music Award for Best African Act. In May 2019, Savage announced her record deal with Universal Music Group and exit from Mavin Records.
Tiwa Savage was born in Ikeja, the capital of Lagos State. Her family relocated to London when she was 11 years old. While attending high school, she was a trombone player for her school's orchestra band. Savage graduated with a degree in business administration from the University of Kent, and started working at The Royal Bank of Scotland. She did backup vocals for George Michael at the age of 16, and lent vocals to other musicians such as Mary J. Blige, Chaka Khan, Blu Cantrell, Emma Bunton, Kelly Clarkson, Andrea Bocelli, and Ms. Dynamite, amongst others. Furthermore, she performed on stage with Sting, 50 Cent, The Black Eyed Peas, Eminem, Robbie Williams and Destiny's Child, to name a few.
Tiwa Savage was married to Tunji "Tee Billz" Balogun. On 23 November 2013, the couple held their traditional marriage at the Ark in Lekki. The couple's white wedding was held on 26 April 2014, at the Armani Hotel in Dubai. On 1 January 2015, Savage and her husband announced that they were expecting their first child together. Six months later, Savage gave birth to their son Jamil Balogun. On 28 April 2016, Balogun accused his wife of infidelity and his mother-in-law of witchcraft. In a 45-minute interview conducted by Thisday newspaper and Pulse Nigeria, Savage extensively addressed her husband's lengthy social media posts regarding their marriage. She debunked her husband's infidelity claims and accused him of financial recklessness, drug addiction and abandonment. Moreover, she said that her marriage to him is over.