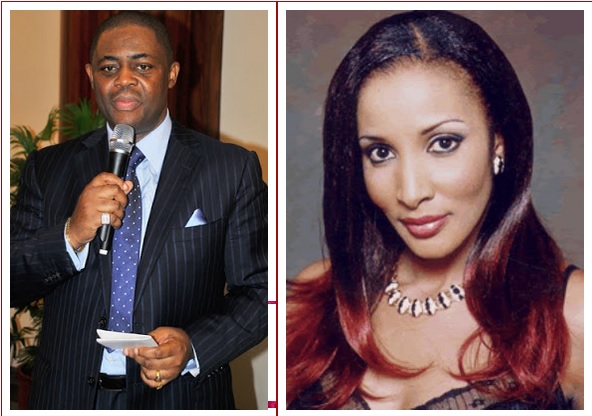 This evening, while trying to clear any misunderstanding that has come up after his article defending Lagos State's deportation of Igbos from Lagos State, former minister Femi Fani-Kayode made some startling revelation.
He actually listed the names of some powerful Igbo ladies he's slept with.
Is that cool?
Sure enough, some Nigerians took to Twitter to attack him for the name calling.
Meanwhile, former Minister of Education, Oby Ezekwesili, has called on the government to arrest Femi Fani-Kayode, over his articles.
Tweets below: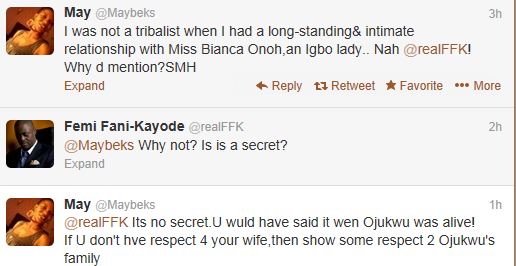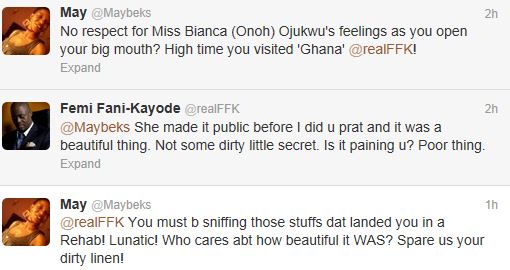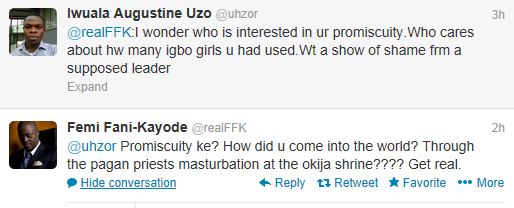 Femi had written:
Follow NaijaVibe

NaijaVibe HoT DOWNLOAD
👇



Those that call me a tribalist and an Igbo-hater are simply misguided and ignorant. Perhaps they do not know the meaning of those words or the true import of their meaning.

I was not a tribalist when I had a long-standing and intimate relationship with Miss Bianca Onoh, an Igbo lady, who later married Colonel Emeka Odumegwu-Ojukwu the leader of Biafra and who is now our Ambassador in Spain.

I was not a tribalist when I had a long-standing and intimate relationship with Miss Chioma Anasoh, another Igbo lady, who I almost married. I was not a tribalist when I had a long-standing and intimate relationship with Miss Adaobi Uchegbu, another Igbo lady, who was exceptionally close to me and who is now a leading figure at the National Headquarters of the ruling PDP.

If only they knew their own history, where they are coming from, what they used to be and where they were 100 years ago and what their forefathers did to the rest of Nigeria over the last 80 years they would know why they have always had such a hard time in this country.

Sadly because they dont know any of these things they cannot learn from it. And if they cannot learn from it they will continue to make the same mistakes. That is why they can come to another mans land and territory and call it their own and when we say "no" they tell us to shut up and call us tribalists