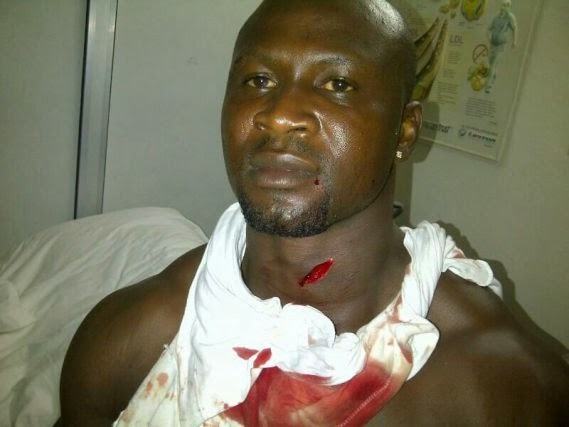 We posted some tweets about a fight involving Davido's bodyguard and club bouncers. Davido's bodyguard TJ, who was allegedly stabbed twice, in the neck and the hand, by the DJ of the club. They also released a press statement explaining what happened that day. Find the statement below
The facts: DJ Jaydee of Grotto stabbed Davido's bodyguards, evades police
Falsified accounts of a recent incident at the Grotto club on Sunday have made the rounds. Davido's Management hereby wishes to clear the air on them with the statement below.
After a successful outing at a recent concert on Sunday November 3 at Eko Hotels, popular musician Davido headed to the Grotto Nightclub on Victoria Island. After a brief stay at the club, Davido and his crew proceeded to his vehicle outside to head home. Upon entering the vehicle, he realized that his ATM card was missing. His body guard Tijani Olamilekan Ogbeide better known as Teejay got down from the vehicle to search for the ATM card in the club.
Upon alighting, he was accosted by an already drunk 'DJ Jide Jay Dee' who had in his hand a champagne flute. This DJ Jaydee informed Teejay that he had the ATM card in his hand and would like to personally deliver it to Davido. Teejay politely asked him to hand over the ATM card as it was clear that Davido was right in his view in his car. DJ Jaydee refused to hand over the card without payment and instead proceeded to shout that he knew who Davido was personally and that he [DJ Jaydee]was a known person in Lagos. Teejay refused him access to Davido which led DJ Jaydee to throw the ATM card on the ground in anger. As Teejay bent to retrieve the card, DJ Jaydee stabbed him in the neck with the champagne flute he was holding. An oblivious Teejay threw him off his back and proceeded to return the ATM card to Davido. As he was entering the car to leave, one of the occupants noticed the stab wounds and called his attention to the blood. Teejay promptly alighted from the car and went to confront DJ Jaydee who was still yelling outside. Dj Jaydee apparently not done with his violence stabbed the bodyguard a second time, this time on his hands and ran off into the club. Teejay searched for him to no avail and left the club soon after.
Tijani Olamilekan Ogbeide has since reported the matter to the police and they have been to the club to invite DJ Jaydee for questioning. Grotto has been unable to deliver DJ Jaydee to the police, instead malicious and falsified accounts of the incident have found their way on social media portals being championed of course by sources intent on casting vile aspersions on Davido and his bodyguard Teejay. Dj Jaydee is yet to surface. Tijani Olamilekan Ogbeide has pressed charges to this effect.
Davido's management categorically refutes all the allegations of violence as insinuated by some. Teejay was carrying out his job by restricting access to Davido from an unknown and obviously inebriated and violent individual. He performed his duties as bodyguard and instead of resorting to violence, followed the dictates of the law.Members of the public and fans should please note that Davido was not present at this unfortunate incident that occurred that night as erroneously reported in a few quarters.
Thank You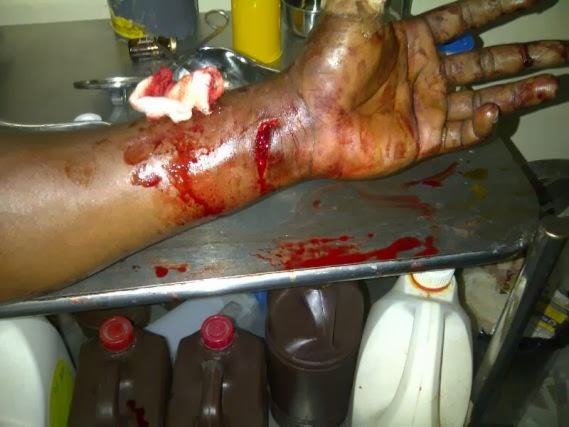 NaijaVibe HoT DOWNLOAD
👇