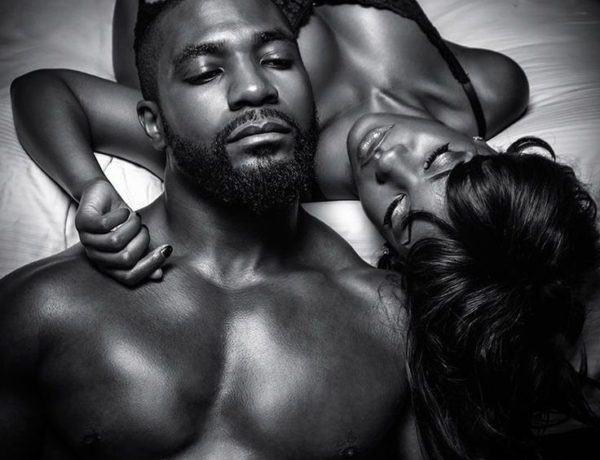 Good morning, People of The World…
Akpan is back with his latest escapade.
Feel free to read and share.
xxxxxxxxxxxxxxxxxxxxxxxxxxxxxxxxxxxxxxxxxxxxxxxx
My pipu! My pipu!
How we dey?
I know say some of una dey vex say I no dey give una gist again. Make una sufri dey vex.
Evri still dey as e dey.
Oga still dey waka waka.
Madam still dey give me kpomo chop.
Amara and dat shoemaker still dey faya dey go.
I still dey do my work wey Oga send me.
Make i gist una di latest.
Una know dis tin wey dem dey talk say 'The hunter shall be the hunted'? E do my Oga for eye o!
Amara travel go village say she wan go vote for election. She say she must go becos one madman bin dey shout 'No lefelendum, no erection' for her village. So evribodi for her village come talk say dem must vote.
Madam sef con travel to vote.
E con remain only me and Oga for house.
Oga con tell me say him dey come.
Na im Oga land with one Oyibo Ashawo. My Oga level don change o. Him no dey cari Naija Ashawo again. Na only Oyibo Ashawo him dey carry.
My pipu, di Oyibo enta my eye o! Chai!
Her boobi jus fresh like tin tomato, con dey do like say e go jump comot for di bra.
Bum short wey she wear no even cover her yansh. E be like say na pant.
I look sotey Oga send me say make I go wash car.
As guyman wey I be, I give Oga chance make him run him show. Wetin concern agbero wit overload?
As I comot go outside, bodi no gree me stay.
Car no gree me wash.
Una know say I too dey like to watch if Oga dey fuck.
Anyway, I comot slippers, enta house, waka jeje climb step go Oga door. As I reach dia, I see say Oga no even close him door. Di ikwokrikwo no gree am tink well.
My pipul, I see something o!
Di ashawo stand and my Oga kneel down for floor dey suck something. I tink say na toto because say I no wan believe wetin I take my eye see.
Di Ashawo get prick o!
Abasi!
Oga kneel down dey suck prick like say na Coldstone Ice cream!
Di ashawo use hand hol my Oga for head, cari prick dey chook my Oga for mouth. My own Oga!
My Oga sef jus dey swallow di prick like say na him be di ashawo!
No be small tin o!
As I still dey my corner dey look, ashawo push my Oga for bed, turn am, con cari mouth begin lick my Oga yansh like say my Oga na woman. Di ashawo lick him yansh sotey my Oga start to dey give ring tone like say him be babe.
Oga dey tel ashawo:
"Yes! Eat that ass!
Eat it like you mean it!
Fucking eat it!
It's all yours!
Oh my goodness!
Oh yeah! Oh yeah! Oh yeah!"
As Oga dey talk, him volume dey increase.
I see say di tin dey really sweet am so me just park jeje for corner wia I dey, talk say I must watch dis film til e end.
As ashawo dey lick lick Oga yansh, she dey wear condom for her prick.
I dey see boobi, I dey see prick, E be like film trick.
As my Oga still dey give soundtrack, the ashawo rub one kain cream for Oga yansh, cari her prick begin load am for Oga yansh jeje.
Na im my Oga dey tel am:
"Yes! Yes! Take that ass baby! It's all yours! Fuck me baby! Oh yeah! Paint my walls baby!"
As Oga talk dat last one, I use style look all the walls wey dey di room. Which wall ashawo wan paint? I no understand dat one sha so I jus forget am, becos I nid focus.
As di ashawo dey give my Oga doggy, I no believe say my prick go even hard, but as I touch my prick, di tin be like Olumo rock for my boxers, so I jus begin dey totori my prick dia.
As I dey look as my Oga dey shout dey collect di prick, my prick just dey charge like China phone.
E no too tey, di ashawo comot prick come tell Oga make him fuck am. Sharp sharp, Oga wear condom, turn di ashawo, cari di cream rub for him yansh, con begin work.
Trust my Oga now. Him no dey waste time to finish work.
As Oga dey fuck di ashawo, him dey use one hand dey play with him prick.
Small time, Oga begin shout say him dey cum o!
Ashawo sef talk say she dey cum!
For my mind, I con talk say me sef don dey cum.
Ashawo talk say make Oga pour di sperm for her boobi, so Oga con comot him prick, use one hand take comot di condom, con begin spray di ashawo boobi with sperm.
Oga pour wella o, con dey vibrate like Nokia torch. Di ashawo dey use hand play with her prick and e no too tey, ashawo pour sperm join.
As sharpman wey I be, I increase my own speed inside boxers dia, and me sef pour my own for dia.
Oh boy! Me wey never fuck since madam travel, di sperm wey I pour plenty o!
Sharperly, I begin waka go my room make dem no catch me for dia.
Wetin me, Akpan, Imaobong pikin, no go see for dis my Oga house?
As I reach my room, na im dem con dey talk for TV say Buhari don win di election. Di tin vex me small becos I know say my Oga dey Atikukated and him wife dey very Obedient, but wetin man go do?
If Borno and Benue pipul talk say dem want am, how we wan do? Make we dey look dem for eye.
My pipu, na dis wan be latest wey don happen o!
Una see me and dis my Oga house? We die here!
Na me, Akpan, na im talk am!
Akpan's Diary
Volume XVII
#AkpansDiary
NaijaVibe HoT DOWNLOAD
👇