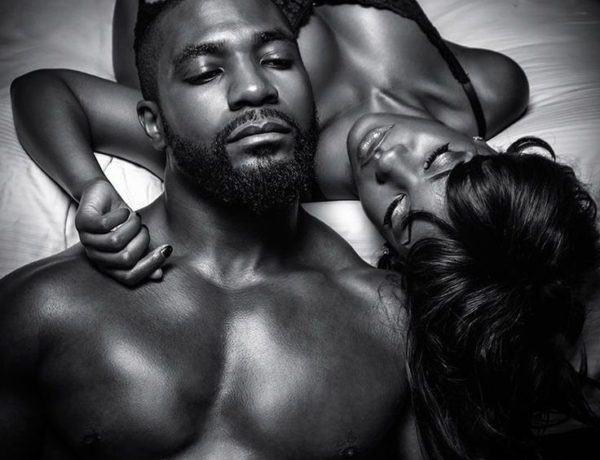 My pipu, my pipu..
Umu Uwa!
World shidren!
Eyin Omo wobe!
How Una dey?
Make una no too vex for me say I neva tori una Wetin dey hapun for my side. Na chance wey I never get, no be persin I kee.
Sometimes sef wen I get chance, I go put head for Facebook see say una dey argue who go cook for house and who go kneel down propose, and di whole tin go jus taya me.
Anyway, as e be say I get Shikini time, make I give una hot gist wey still dey pot.
Una still remember Amara abi? Una still rememba dat Oyibo Ashawo wey get prick wey my Oga cari dat time wen Madam travel go village? Una still rememba my Madam Pastor? All of us still dey o!
Di latest one wey hapun be say Oga tell me last week say make I arrange guest room well, bicos say e get him friend wey dey come house. E be like say di persin Na him padi from tey tey wey him neva see all dis years.
Anyway, I do wetin oga tell me, and e no too tey, Oga friend show house.
Omo! Di man Na machine o!
See as persin Pikin fresh like baby spinach, tall, fine, get bear bear, get beta body, and e just dey smell like say e use better Tom Ford perfume.
I neva see my Oga as e hapi lyk dis bifor. Even madam sef hapi as di man show house.
True true, di man na reali dia padi.
Oga tell me say him name Na Chuks, say anytin wey him want, make I Help am do am.
I gree bicos di man be like persin wey go roger me plenty money wen he wan go.
Anyway, di next day wey be Sunday, madam and Amara go church, e con remain only me, Oga and him friend for house. As we chop breakfast finish, Oga and Him friend go back upstairs and me dey down dey clean house, wash plate join.
Small time, I hear their voice as dem dey laugh, small time the voice go change like say Na cry. Me Na Amebo and I wan know wetin dey shele, so I waka go upstairs, reach door, put ear for door and I come dey hear as Oga and him friend dey talk about all di gehs wey dem strafe for University when dem dey Atlanta. Di kain talk wey I hear, no be small. Na den I know say no be today Oga start to dey chook chook everi!
Anyway, I waka go downstairs go finish wetin I dey do, den I enta room. Small time, the house con quiet, and I con dey wonder why I no dey hear their voice again. As I wan go up go check, I hear as gateman open gate for Madam and Amara make dem dey drive enta compound.
As I still dey for kitchen, I see as Oga friend run comot for Oga room and him no wear any cloth at all!
I mean say him naked like Adam and Eve for Eden.
I mean say him prick just dey bounce like rod and di prick fat, get veins, get beta cap for head and e dey vex.
Hehehehe! Wetin I no go see for this house!
How Oga friend naked dey run come down, I no know, but I see say e no want make person see am, so him just run enta di guest room.
Small thing, madam for catch am for Oga room and only Abasi know wetin him and Oga been dey do for up. I no know dat one. I come begin reason say Na why Oga dey hapi wen e see am. Me no know say Oga dey like man as e dey like woman too.
Madam and Amara enta house, and dem no know anytin wey hapun. As e no be my business, e no concern me.
E no reach 10 minutes wey madam climb go upstairs, I con dey hear her ringtone for up. E be like say Oga don begin load him prick for that her toto wey sweet like Agbalumo come tight pass g-string.
Di ringtone loud that day o. I sure say everybody for house hear am. I too sure.
De next day, Oga go work and Amara no dey. Me sef comot but I come back early. As I enta house, I hear madam voice for up as she dey talk sometin. I been tink day she call my name, but I rememba say she no know say I don even come back house. As usual, I waka go up make I know how far, Na em I begin hear madam ringtone. I know say Oga no dey, and I no wan believe say Na Oga friend dey give am de D, so I put eye for door, see as Madam just dey bed, spread leg wide like newspaper, dey collect prick as Chuks dey dia dey give am the good news like say Na sermon. Oh boy, e be like where carpenter dey knack nail. Di prick dey enta madam toto, I dey feel am for my bodi as madam hol Chuks for bodi dey speak in tongues.
Chuks get beta body and beta yansh wey get muscle, so the yansh jus dey go in and out like piston. Na dis one snoop dogg call 'Drop it like it's hot'. Kai!
For dis house wey we dey, Madam dey chop 3 beta prick. I go tink say I don see evri, den anoda one go hapun wey I neva see
Dis my Oga friend Chuks go service my Oga, still turn around come Service my Oga wife. No wonder dem dey hapi as e come house.
Anyway, I no want make dem know say I see dem, so I jus waka go down as I take climb go up, enta my room, sidon for bed, bring my vaseline comot, con begin use my hand anoint my prick.
For this life, I can't fit kee myself!
'No mata as toto water small, e must reach prick take baff!'
Akpan's Diary
Volume XVIII
#AkpansDiary
NaijaVibe HoT DOWNLOAD
👇