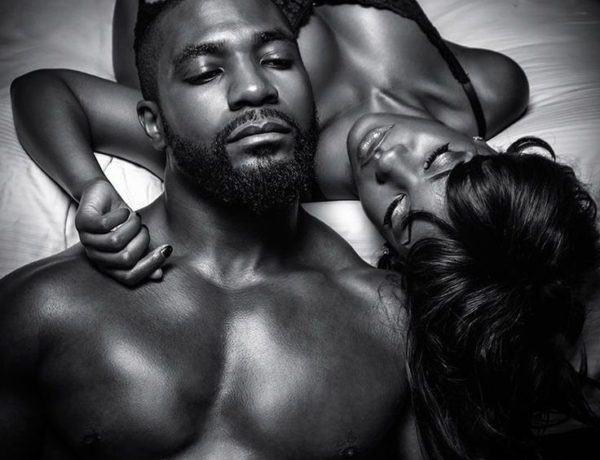 Good Morning, People of The World…
Akpan is here again with his latest escapade.
This series isn't for minors, men of God and women of faith.
It is strictly for Children of The World.
xxxxxxxxxxxxxxxxxxxxxxxxxxxxxxxxxxxxxxxxxxxxxx
My people, my people.
I know say una go don ask of me taya.
Abeg make una no vex.
No be say dem pursue me o. Oga no pursue me. Madam still like me. Amara still get beta boobi. Na just small thing wey begin hapun Na em surprise me.
Afta dat fuck wey I fuck madam before krismas wey be say I handle di toto well, Madam con begin do me well like before before. She con dey even use her hand dey put food for me. If you see di goat meat and assorted wey dey full plate… aaaah!
Anyway, di tin wey happen wey be say I no con get mouth to take gist una eh, na say Madam and Oga travel go village for new year, come leave me and Amara for house.
For my mind, I think say Amara go gree give me toto make I fuck. For where!
Amara lock up like say her name na Peter Obi.
Oh boy!
Nothing wey I no try.
I dey naked waka from my room pass kitchen enter bafrum wey dey for visitors room, but she no dey even look me.
My prick go stand like Zuma rock, she no go look.
I no know say she sef get her own plan.
One night like dat, around 7pm, she come tell me say she wan go buy suya for Aboki wey dey awa Street, say she dey come. I come gree but my mind dey talk say make I folo am.
I think di tin small, con use style folo from small gate wey dey backyard, folo am for back.
She sha reach di Aboki place na him I come dey wonder why my mind say make I folo am. Before I say make I turn back begin go house, di Aboki brother, Abdul wey be shoemaker, just cari hand round for Amara waist.
Abasi!
E be me like film!
Amara wey no dey gree me touch am at all, na him shoemaker cari for waist. Like say dat wan no do, I come see as she dey laff give di shoemaker. Okokobioko!
Before I know anytin, dem come dey waka enta di uncompleted building wey dey for di back of di Aboki bacha. Hehehehehe!
I say I must see di end of di tori today. I use style round di Aboki bacha, crawl enta di building.
As I dey enta, I dey hear as she dey tell Abdul say make him do quick bring prick come out, say she no get time to waste, say she gats go house fast.
As I still dey listen, I come dey hear as e be like say person dey lick sweet.
I just dey hear dat sound wey be like where person dey suck something but di tin too big
I cari leg enter di building small, come see as Amara kneel down for on top mat dey suck Abdul prick.
My people, if una see prick… una no go undastand.
If una see prick!
If you see prick!
I think say I get prick, but Abdul prick be like better unripe plantain. Di cap come fat like umbrella and di whole prick no fit even enta Amara mouth. Only di cap na em she no fit put for mouth. Hehehehehe!
As she dey suck di prick, di prick sef dey hungry me to suck.
Me and man never do anytin before sha, but Abdul prick eh, na beta prick.
As she dey suck di prick, Abdul dey comot shirt. As him comot shirt finish, he tell Amara say make she lie down. As Amara lie down for on top di mat, she just cari skirt go up.
My people, Amara no wear paynt!
She no wear peteri!
Sharp sharp Abdul cari him prick wey be like plank wan chook am enta Amara toto. I jus dey watch dem, di tin dey sweet me. Di prick no gree enter o.
Na small small Abdul come dey put di prick. Cap enter, small body enter, him come balance, begin faya Amara.
Make I talk true, Amara enjoy di prick well well.
As me dey watch dem, di tin wey just dey my mind na 'Amara – Shoemaker. Amara – Shoemaker', but sha, him prick na ogbonge prick. E pass my own.
Amara jus dey vibrate from when Abdul begin fuck am so tey toto water jus dey pour anyhow.
As me dey watch dem, I put hand inside my trouser dey totori my prick. My prick no dey waste time to dey standing ovation. I pour spit for my hand, come cari di spit take dey enjoy my prick, dey epp myself lowkey.
Abdul waist dey chook dey enta, Amara jus dey shout 'Yes! Yes! Abdul! Abdul! Chai! Chai! Aiii o!'
All Abdul prick no fit enter sef and Amara wan almost craze becos di tin don too sweet am. Small time, Amara say make Abdul wait make she turn. She come turn give Abdul doggy style, na him Abdul cari him prick chook inside Amara toto, come shout 'Yowa!'
As Abdul come hol Amara waist, he jus dey pound am dey go, dey shout 'Kai! Kai! Kai! Kai!' like say na one way.
By dis time, me sef don pull my trouser go down finish come hol my prick for hand dey sama my prick make I quick pour.
Amara yansh just dey bounce up and down as Abdul dey fuck.
'Fiam! Fiam! Fiam!' na him I dey hear as Abdul prick dey scatter Amara toto. Di prick rili big and e tight well well for Amara toto. Amara jus put hand on top her head, dey tell Aboki say make him fuck am wella, say him go kill am today.
Amara wey I dey think say she never too do, I no know say she fit handle prick wey be like Abdul own.
E no too tey, Abdul comot prick begin pour sperm on top di mat there. Dat same time, I begin pour my own sperm for ground for di corner wey I hide.
I look Amara toto, see say di toto don wide come dey red like agbalumo. Sharply, I pull my trouser go up, zip am, waka folo di way wey I take come, still cari go back house.
Afta like 10 minutes, Amara come enta house. If una see suya wey she cari come back, e be like say she kill full cow. As I ask am how much own wey she buy, she tell me say person buy am for am.
True true, na person buy am for am.
Abi no be so?
My name na still Akpan and I go dey give una gist as di things dey hapun.
For now, make I folo Amara chop suya.
I dey come!
NaijaVibe HoT DOWNLOAD
👇