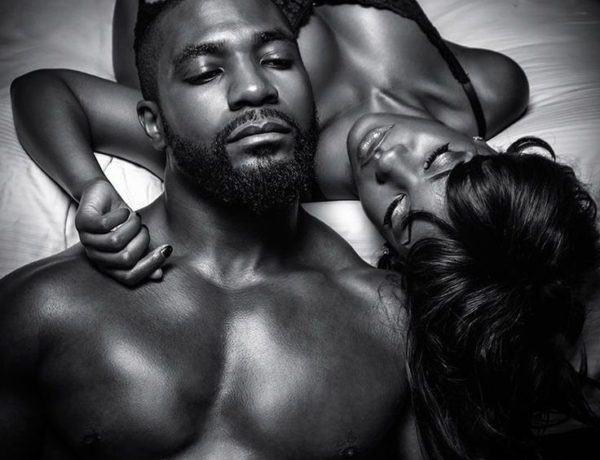 Read Akpan's Diary [Episode 18]
My pipu, my pipu..
Ekeresimesi Don reach o, I say make I come yarn una small before una go travel go village.
Na your boy Akpan, and I don land again.
Make una no vex say I neva reach una side since. Na covid-19 catch me and Oga wia we go see him Italian ashawo, na why I neva get energy to fit tell una wetin do me. Di tin serious o!
Me and Oga go see him Ashawo wey get boobi and prick, den we come go house. E no reach 2 days, I begin get beta headache wey be like say Papa and Mama Nothing spoil dey play suwe for on top my head.
E jus be like say Boy Alinco cari him shoe dey hammer me for head. E dey do me lyk say my brain dey boil. I been no wan talk Wetin dey do me, but dat same day gan gan, Oga come ask me if I dey alryt, bicos him bodi dey do am one kind, one kind.
Na so me and am go do test for general hospital, dem come tell us say we go get result 2 days after. As di next day reach, na im dokita call us talk say we get covid-19. Him com dey ask us if we wan go government quarantine facility, abi we wan dey house.
I sha tell Oga say house beta for me o, bicos I been see di quarantine facility for NTA news and di place no good for eye. Dem no get bed, dem no get AC, beta gehs wit boobi no dey, Na wetin I wan go do for dia?
Madam just dey para say Oga cari Covid come house, come dey ask Oga wia him from get am. Oga talk say Na Italian contractor wey him meet for work, say na him give am, and as per say na me drive am go di meeting, say na so me take cari am.
Anytin wey Oga talk, I jus dey gree sharp sharp, bicos I still wan see dat Oga ashawo again.
Una no go understand.
Me no dey like my fellow man o, but di ashawo boobi stand like Himalayas and di prick fine abeg. I know say Oga no go eva gree me but I no go mind suck di ashawo prick so I go fit fuck him yansh too.
Una know Bobrisky? Ehen! The ashawo still fine pass am join come get beta yansh and body fresh! Abasi!
Na so we dey house quarantine finish, dat one pass.
As we enta dis December so, Oga talk say we go travel go village bicos dem wan give am chieftancy title for village. Na so all of us pack go village since last week, and Na here di tori come sweet.
My oga get borehole for him house for village and all him people dey come fetch water wey dem go drink. Di second day wey we land Nnewi, Na Im one geh come fetch water. No be say di babe fine o. She no fine pass Amara, but o boy, if you see ikebe! Chei!
If you see ikebe!
Na di one wey Flavour dey call 'Looking yansh, Killing Goat'.
Anyway, as e be say na me dey open di pump and na me dey pump di water evri day, I use style come dey give di geh side eye. Any tym wey she come, I cut eye give am. Di first day, she no send me, but afta 2 days, she begin cut eye give me. Small time, she come tell me say her name na Veronica, but say make I call am Vero for short. Na dat time I begin plot as I wan take chop her work. Di problem I get be say I gats to avoid Oga, avoid madam and avoid Amara.
As e dey hot, 5 days ago, for Saturday, dem come do di chieftancy ceremony and na dia dem give my Oga beta title.
Dem call am 'Ezeala Onye Nwe-Ego 1' and dem give Madam 'Lolo Odoziaku'. People plenty wey come di tin and I come spot di geh for dia. As sharp guy wey I be, I use style charter beta chop and drinks go give di geh for wia she and her friends dey. As i give dem finish, she jus smile gimme and my prick just jump inside my trousers. She stand come gimme beta hug, tell me say she go come fetch water dat nyt. I tel her say Wahala no dey, say I go pump water.
Hehehehehe!
E come dey do me like say make I pursue everybody comot say Veronica wan come fetch water. Dem no go understand.
As sharp guy, I don code wetin go hapun dat nyt so I quick ready myself, I enter bafrum, baff, shave hair wey too much for my prick, wear short nika. I no bother wear boxers bicos I get plan.
I spray small perfume, wear white shirt, come stand for balcony dey look all di people wey dey come fetch water. I cari style dey find Veronica, because my prick no go rest if I no chop am Abeg.
Small tym, I see Veronica dey come. She wear one kain short skirt and spaghetti too, come carry one small basin for hand. Sharply, I rush go down, give am sign make she follow me go backyard. She follow me enta di gateman house wey dey for back, na so I rush di babe just give am beta 360° hug first. She just hold me well come give me beta kiss, come dey use her boobi dey rub me for chest, cari her hand dey rub my yansh for back.
My junior no even waist time to take stand and as I no wear boxers, e just chook him head comot for my nika. I cari my hand chook unda Vero skirt and as I reach di Y-junction, I notice say she no even wear peteri! No paynt!
As I cari my finger chook inside dia, e don wet finish like say person soak rag inside water. Well, me know say time no dey, so I just draw her skirt go up, tell am say make she bend down hol my chair, con begin load my 8inches of pure Calabar rod inside her toto wey don wet wella.
Oh boy!
E jus be like where dem dey try wear extra small condom for on top extra large prick. Vero tight like pant o!
E reach one minute before I fit load all my prick enta. Di babe puna no be here. All my brain jus dey spark as I dey enta. Na so I take know say I no go fit last for inside her toto. She too tyt Abeg.
As I dey give am beta stroke, 'ta ta ta ta', Vero dey bring her yansh come back like say she want make I put my blokos join for inside. Like say di tin don tey wey e hol am too.
Well, as I know say I go soon cum, I respect myself comot prick, come tell am say I wan make she dey on top. Veronica say okay. Before I count 2, Veronica Nwa nnewi don push me reach carpet, climb me, carry my prick chook enta her toto, come begin ride me like say na horse I be.
O boy! E shock me come sweet me at di same time.
She cari her two hands hold me for neck, dey press my neck lyk say she wan kee me, at di same time she jus dey increase speed lyk say na me be di last okada wey dey Ikeja under bridge and I must cari am reach house!
E come begin do me like say she dey press my neck tyt, but at dis point I wan begin cum, so I no fit tell am make she comot hand for my neck.
If I perish, I perish!
Shebi dem talk say sometin must kill a man. If na Veronica from Nnewi go use toto kee me, make she kee me!
E reach dat point wey be say e con be like say electric pass my body, I jus know say I no go fit comot my prick. Na shout I jus dey shout as I begin pour all my calabar sperm waaaaa enta her toto, live and direct.
As I no wear condom so, na person papa I go be like dis.
Veronica still dey ride me dey go even wen I tell am say I don pour. Before 30 seconds, she sef begin shake like catfish wey jump comot for water. Small time, her bodi come down, she comot from my bodi, see say my prick still stand like Lot wife for Bible wey turn to Pillar of Salt, she come smile small, pull her skirt come down, tell me say she wan dey go make she fetch water.
As she comot, I enter my toilet, piss, clean my prick, wear cloth con comot go front for wia di tap dey, just dey hapi inside my mind.
As far as say Junior dey hapi, me sef dey hapi.
My name na Akpan, and na toto go kee me!
Akpan's Diary
Volume XX
#AkpansDiary
NaijaVibe HoT DOWNLOAD
👇