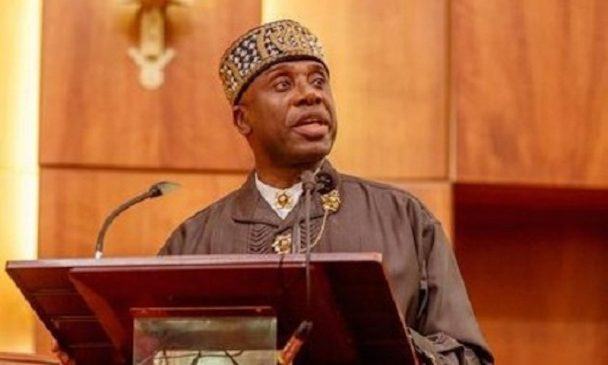 Former Governor of Rivers State and current minister of transportation, Rotimi Amaechi, has stated that corruption will return to the country if President Muhammadu Buhari does not win in the 2019 election.
Amaechi said if the All Progressives Congress (APC) loses the 2019 election, Nigeria would be taken 10 steps backwards.
The minister disclosed this while speaking with select journalists in Abuja on Thursday, February 15. Amaechi said the APC government needs another four years to surmount the challenges it met in office.
While admitting that the Buhari administration has made mistakes, he said that the president "is eliminating corruption." "For any reason we lose election, you the young ones are taking yourselves and Nigeria 10 steps backwards because the elites who left to through PDP are waiting in the wind," the minister said.
Amaechi said: "Are we perfect? No. No human is perfect. Are there mistakes? Yes. There is no human being who doesn't make mistake. Are we on course? Yes. Are the challenges daunting? Yes. Are we going to overcome them? Yes.
"I hope Nigerians remember that by the time we came, we were borrowing money to pay salaries. I hope you people remember that we are not paying money to pay salaries, we are using our money.
"If we are not borrowing to pay salaries, it means we are generating our own money. I hope Nigerians remember under the past government oil was at 110, 120.
"But when we came oil was $58. The highest that we have gotten is the mistake that happened in the last two weeks that it rose to 70 or 80 after one day it came down to 50-something, instantly."
Follow NaijaVibe


HoT DOWNLOAD
👇