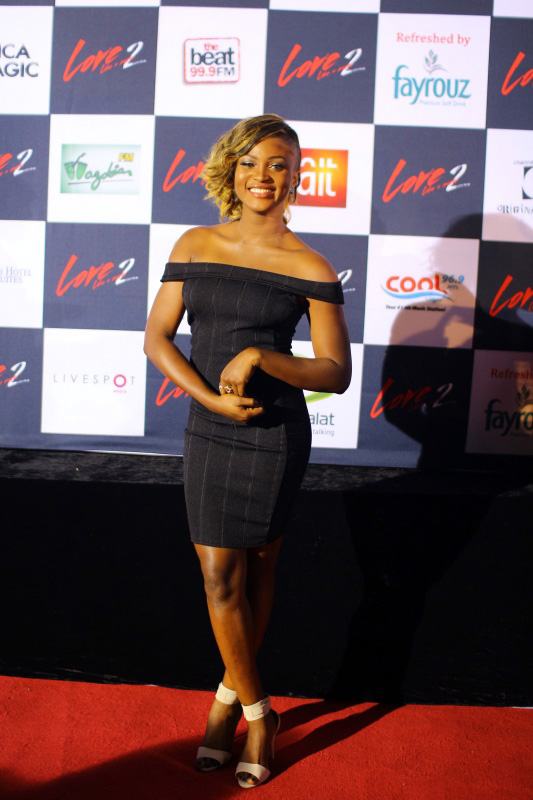 Popular rapper, Eva Alordiah has opened up about her suicidal attempt in the past.
The stunning lyricist who clocked 31 days back jumped on Instagram to narrate why she almost took her own life years back.
Her words, "Apparentlyyyyyy!!!! This is what 31 looks like. 😀It's been a long walk to get here, from almost taking my own life to being here now, living my life with a single mission to help you live yours better. I am blessed indeed. Use me as proof that you can overcome too. The next year is going to be ooooohhhh so good, I am excited about what we will accomplish together. Thank you for your sweetness, you have made me feel more Alive! 💦#WaterWomanEvaAlordiah #EnergyGiverEva #EvaAlordiah."
We are happy those sad years are gone.
Elohor Eva Alordiah (born 13 August 1989), better known as Eva Alordiah or simply Eva, is a Nigerian rapper, entertainer, make-up artist, fashion designer and entrepreneur. She is considered one of the best female rappers in Nigeria. Since her breakthrough into the Nigerian music industry, Eva has garnered several awards including one Nigeria Entertainment Award from 4 nominations, one Eloy Award, and one YEM award from 2 nominations.[citation needed] Her debut EP, titled The GIGO E.P, was released for free digital download on 20 November 2011. Eva is the owner of makeupByOrsela, a company that specialises in Makeup services. In November 2014, Eva released her self-titled second EP. Her debut studio album, 1960: The Album, was released in September 2016.
Eva Alordiah was born to Nigerian parents from Delta State. She got introduced to music by her mother who listened to musical recordings from the 70's and 80's. Eva has cited Michael Jackson, Bob Marley, Sade Adu, The Carpenters, John Lennon and Don Williams as her musical influences. Eminem's "Cleanin' Out My Closet" inspired her to pursue a professional rap career. When she was 7 years old, she partook in several forms of art while in her adolescence. She sang in her church's choir and joined the drama club while in secondary school. Growing up, Eva was fond of drawing and reading books.
At age 10, she wrote a short story in her notebook and dreamt of being an author. After learning of Eminem, she began to write rap verses. Eva's love for words and rhyming pulled her deeper into the hip hop genre. At age 16, Eva found herself balancing school and business. With an ambition to make money and become independent, she started auditioning for acting and modelling roles. Eva sold second-hand clothing in school as a means to an end. Eva began her career as a photography model. She took pictures and auditioned for several jobs. She graduated with a degree in Computer Science from Bowen University.
In 2009, Eva released "I Dey Play" as her first ever studio recording. The song features Tha Suspect and was recorded over Lil Wayne's "A Milli" instrumental. Eva was featured on "Make 'em Say", a song from one of Strbuttah's mixtapes. The music video for the song, released in January 2011, was created by Rcube of Strbuttah. Eva made her TV debut in the music video. She later appeared on the female version of Tha Suspect's song "I No Send You". The video for "I No Send You" was released in March 2011.
NaijaVibe HoT DOWNLOAD
👇