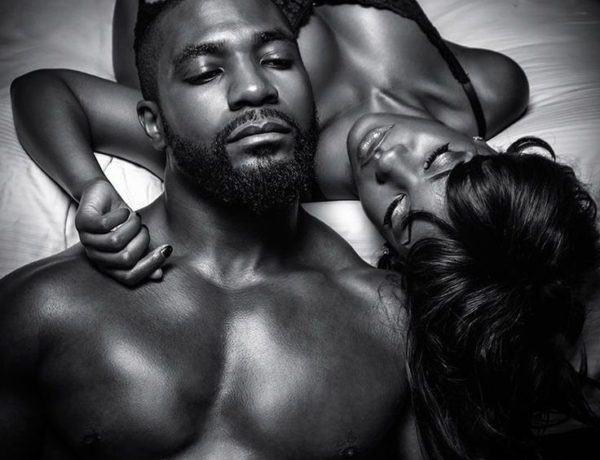 My people..
How market?
Abeg make una no vex say I neva yarn una wetin dey hapun tey tey. Na condition make crayfish bend.
E get one small gbege wey almost burst for house. No be me cause am o.
Last week Friday, as we jus dey for compound, person begin knock for gate like beta craze person. Dat time, Oga never come back but I know say Oga carry car comot.
De way wey de person take dey knock, even Madam come out for balcony make she take eye see de person wey wan break gate.
I rush open gate come see one beta pikin wey paint face like Jezebel. She just dey chop chewing gum like all those ashawo wey dey stand for White House for Toyin street for Ikeja. Her cloth gum body. Her boobi be like Tower of Babel. Oh boy!
I just dey there dey look like mumu.
Before I fit talk, de girl ask me about Oga. I tell am say Oga never come back. She come tell me say I no serious. Say she go knock so tey Madam come down. She talk say Oga give am belle, and say he no dey pick her call again.
Hehehehehe!
Oga don score own goal!
As we still dey there, from up Madam shout ask me who dey gate. I lie give Madam tell am say na Usman pikin come bring something for me. Usman na mallam wey dey for our street.
Thank God say Madam no come down. She just enter house.
Sharp sharp, I rush enter my room go bring my phone take call Oga.
As Oga pick call, e wan begin speak oyibo for me. E say na 'Akpan, why are you perturbing me? I've told you to address any concerns you may have to Madam if I'm not home'.
I no even wait make e finish.
I tell am my own 'Oga, one anty dey gate. She talk say you give am belle. Make I go tell madam?'
As Oga hear this one, e change him voice come tell me say make I ask de geh her name.
I ask de anty come tell Oga say de geh name na Agatha.
Na dat time I look de face well come remember de anty sef.
Abasi!
Na she be dat anty wey been dey suck Oga prick like say na banana.
As Oga hear de name, Oga say make I give am phone. E begin beg the geh.. She no gree. She talk say if she no get alert, say she no go comot. As Oga beg reach 5 minutes and she no gree, he talk say make she wait small.
My people, e no reach 2 minutes, fiam! Oga transfer 50k for de geh phone.
Na so de geh carry toto take run my Oga street!
As de geh dey comot, she tell me say make I tell Oga say she go still come back for her balance, say her money remain 50k. Say if Oga no give am, she go tell the whole world how Oga take pound am like fufu dat night wey he carry am come house.
Afraid catch me o!
Dat night, as Oga drive enter house, e come my side come tell me say I be better pikin. Say God go bless me. Say I go marry better wife.
I just dey look am with one eye make I see if e no go roger me anything.
Finally finally sha, Oga drop me 10k for the weekend, as eye wey see.
My name na Akpan and I love my Oga.
NaijaVibe HoT DOWNLOAD
👇