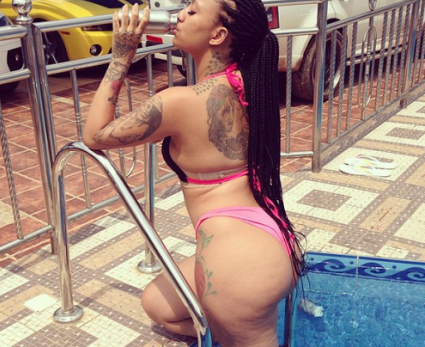 On getting to the hospital we found out Naomi had regained consciousness, and was stabilized but still not able to talk yet. We later found out that she was ganged raped by some group of guys whom she couldn't identify, the hospital already reported the matter to the police and they were already investigating the case.
Later found out that Naomi was the step sister to Leo and she was more like a prodigal daughter who was the black sheep of the family.. I was shocked because Naomi never talks about her family let alone about a cute handsome bloke like Leonard.. While still battling about whom the rapist might have been Leonard came close to me kissed me on the head and tried consoling me, he said everything would be alright and that he never knew I was very close with his step sister, we got really talking and he said he was sorry about the other night in Abuja when he left me hanging on the bed and left without any explanation, he then told me about himself and that he had always vowed never to deflower any lady until his wedding night..
I was dumbfounded to say the least because I have never considered myself to ever get married cause I never found the opposite sex that enticing or attractive to consider getting married. But there was really something about Leo that keep drawing me back to him, his touches were electrifying, his kisses were like little butterflies in my stomach, when he spoke it feel like he should not stop talking, and his eyes, oh lord!! They make me short of words to say.
I tried to talk but he just beg me to listen and not interrupt him, he said he had been feeling bad ever since he left me in Abuja and luckily for him he was able to get my details from Lara because she and his friend had gotten serious, that she tried calling me couple of times but I refused picking and felt I was mad at her..
Oh, my cute Lara na so u just escape from my claws abi? Me that was already thinking about how I was gonna devour that puna and her big b**bs, as for leonard i don't think I'm going to be able to fulfill his request because I don't like to be caged plus I'm very much into ladies than guys no matter how cute or sexy you looked.. I had gotten so carried away with my thoughts that I felt Leonard hands on my face drawing me closer to kiss me, but I jumped up and ran out of the hospital..
I don't think I'm ready for any relationship or marriage proposal right now, my life is a mess and I need to get a p**sy to fuck ASAP before I run out of my mind was all I could think of at the moment..
NaijaVibe HoT DOWNLOAD
👇